Level 2: Intermediate Improv
10th January to 28th February 2022 in Norwich
8 week evening course - Monday evenings, 19:00 to 21:30
Book Tickets
This course is for anyone who has either completed the Dogface Level 1 course or equivalent (get in touch if you want to check your suitability). In this course you will push on into some improv theory, learn new short form games and techniques and develop more advanced long form skills.
What to expect
Group games and exercises
At least one brand new long form format
Lots of laughter!
Optional graduation show for friends and family at the end of the course
We have a minimum of 8 students required to run the course - if we have low numbers, we will be in touch in the week leading up to the first lesson to let you know that we may have to postpone the course - but this hardly ever happens!
We will be following official advice and taking sensible precautions regarding COVID. If we have to cancel due to government advice, we will offer you a refund or to carry over your place to a future course.
Venue
City College Norwich, Ipswich Road, Norwich, NR2 2LJ
Coach
Jonathan Nguyen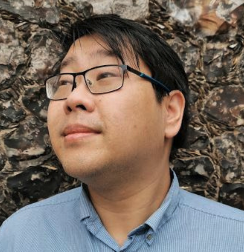 Jon Nguyen is a kind and experience improviser and coach. He plays with Unbridled – A Nursery Original, The Dogface Allstars, Michelle – A Hoopla House Team, Wretched Hive Comedy, The Comediasians and The Improvised Play. He has appeared at the Edinburgh Fringe Festival and taken part in online improv festivals, including Improv Comedy Bangalore. Jon had training with Dogface, The Nursery, Hoopla, Dummy, The Maydays, Showstoppers as well as a myriad of international teachers from across the globe.
Book your place
If you can afford to pay something, then please specify the amount here:
£
Buy Ticket
If you can't afford to pay anything, please click here
---
Subsidised places are available thanks to lovely people donating to our scholarship fund. We're very happy for you to use it if you need it (that's what it's for!) and we operate this on a trust basis - but, please don't use the fund if you can afford to pay as it will prevent others who need it from accessing it.
---
View Standard Prices
Contribute to the scholariship fund
If you'd like help those on low income take our classes and attend our events, then THANK YOU so much - please click the button below.
Contribute to the fund