Introduction to Narrative Improv
10th October to 14th November 2023 in Norwich
6 week evening course - Tuesday evenings, 19:30 to 21:30
Book Tickets
An advanced course for those with long form improv experience.
It's fun to tell stories. In this course we will look at techniques and exercises to make it easier to create and perform a satisfying story.
We will discover together plot will happen naturally and by the end of the course your improv toolbox will have some extra narrative tools.
The course will involve discovering and highlighting the protagonist of a story, being able to create story consequences from your actions, how to make clear narrative intentions during a scene as well as finding an ending to your round out your show.
By the end of the course you will be able to make an improvised one act play with a cohesive narrative arc.
Venue
City College Norwich, Ipswich Road, Norwich, NR2 2LJ
Coach
Jonathan Nguyen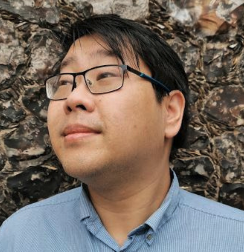 Jon Nguyen is a kind and experienced improviser and coach. He plays with Unbridled – A Nursery Original, The Dogface Allstars, Michelle – A Hoopla House Team, Wretched Hive Comedy, The Comediasians, The Improvised Play and is a member of the acclaimed Maydays. He has appeared at the Edinburgh Fringe Festival and taken part in online improv festivals, including Improv Comedy Bangalore. Jon has trained with Dogface, The Nursery, Hoopla, Dummy, The Maydays, Showstoppers as well as a myriad of international teachers from across the globe.
Book your place
If you can afford to pay something, then please specify the amount here:
£
Buy Ticket
If you can't afford to pay anything, please click here
---
Subsidised places are available thanks to lovely people donating to our scholarship fund. We're very happy for you to use it if you need it (that's what it's for!) and we operate this on a trust basis - but, please don't use the fund if you can afford to pay as it will prevent others who need it from accessing it.
---
View Standard Prices
Contribute to the scholariship fund
If you'd like help those on low income take our classes and attend our events, then THANK YOU so much - please click the button below.
Contribute to the fund